At the beginning of the 19th century, small individual cakes were made in teacups. This is believed to have been the reason behind such cakes being named as 'cupcakes'. They were first referred to as cupcakes during this time in the American cookery books.
The biggest benefit of such cakes is that you can easily measure the ingredients. All you have to do is measure them by cups instead of their weight. Cake lovers are attracted to these cakes mostly because of the icing on them. However, the cupcakes were initially meant to provide a simple way of measuring volume.
The bakers later began creating cakes in the shape of the measuring cups. Four standard cake-making ingredients were used in these simple cakes. They were mainly two cups of sugar, a cup of butter, four eggs, and three cups of flour.
Cupcakes and mugcakes
A simple cupcake is plain yellow in color. The cupcakes have to be spooned out into their shape once they're ready. To make the cupcakes even more interesting and delicious, some extra ingredients are usually added. They include chocolate chips and raisins. A large cake needs longer time to bake than these small cakes. This is mainly due to the surface area of the larger cakes.
You'll need lesser energy to make the smaller cakes. Today, muffin tins are normally used to prepare cupcakes, and not the cups as before. The muffin tins can hold six to twelve cakes. As muffins are bigger, a bigger cupcake can be made using a muffin tin. Today, a mug is used popularly for making cupcakes.
All the ingredients are put into a mug and the baking is done with a microwave. The entire process takes not more than five minutes and you'll have a hot snack ready. The cake thus prepared is a mugcake and not really a cup cake. This is because the ingredients used in this method would not fit into a cup.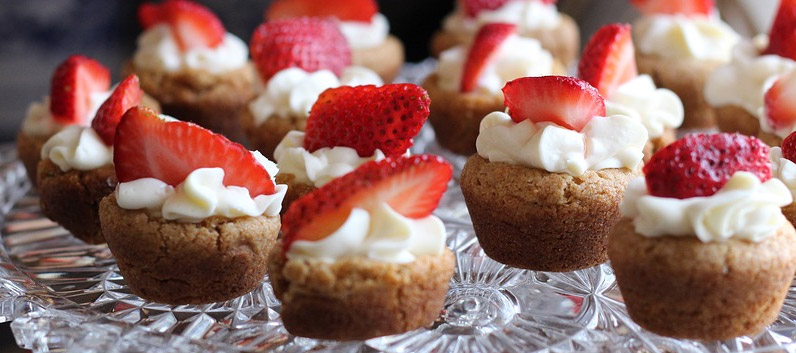 The use of corrugated paper for efficient baking
The muffin tins are made of metal. This causes the heat from the oven to reach the sides and base of the cupcake. It makes the process of baking cupcakes faster. Often, the paper liners are used so that they're not greasy to handle. This also stops the cupcakes from crumbling or breaking.
There is a good reason why paper liners are corrugated. It is not just to make them look good. Corrugated paper has a greater strength than plain paper. A paper liner, therefore, will support the cake in a much better way than a plain one.
Decorating the cupcake
The top of a cupcake can be decorated and it remains that way until eaten. This is one of the major advantages of such cakes. A flat cake's decoration has to be cut up, while the cupcake's decoration often becomes a work of art. This is what makes cupcakes attract people's attention instantly. Cupcakes can also be made into themes.
The best examples are the ones made with a Christmas or a Halloween theme. These cakes can also be made into several other themes. You can also come up with your own simple theme, such as a cupcake representing each month of the year. This can also be a week or a day. No matter what theme you use for making cupcakes, they're to be eventually eaten.