When you visit a bakery, you might find many varieties of tart. Most of them come with fruit fillings. You'll find the tart shell sweet or savory. Of course, tarts can be prepared at home, but many prefer buying them from bakeries. There can be several options in fillings used to prepare tarts. They include berries and citrus fruits.
Some of the different types of tart have a shell that's prepared in advance. While exploring a supermarket, you might find such shells in the frozen foods section. Those who make tarts at home usually use fresh food items rather than the pre-packaged ones.
You'll see that these desserts generally have a flavor that's quite pungent. Many believe this to be the reason behind the origin of term 'tart'. However, you can also find tarts that are sweet. Some tarts are miniature in size and are mostly used for single or snack-sized serving.
They are prepared using small tart pans made of aluminum and typically have a round shape. The tarts are popular items in school lunchboxes. They are also packed by many individuals for their trips or vacations. Some of the tarts popularly eaten by people are those prepared with real fruit filling. Let's explore some of them here:
1. Lemon tarts
Lemon is a fruit commonly used for making tarts. A lemon tart mostly comprises a pastry shell with a filling that's flavored with the fruit. This filling can be prepared in a saucepan and added to the case of the baked pastry. Lemon tarts are quite similar to lemon pies.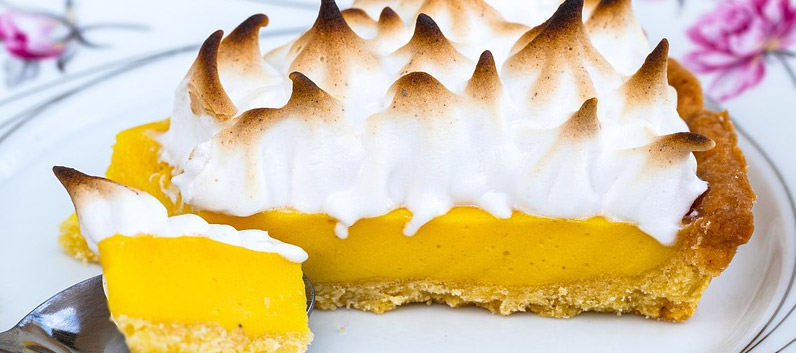 2. Cherry tarts
Cherry is yet another choice in fruits used for making tarts. It is popularly used in homemade tarts. Cherries or blueberries are two common ingredients used by bakers for making tarts because of their natural sweetness.
3. Pineapple tarts
Pineapple tarts are commonly favored as desserts in Hawaii. This American state is quite well-known for its pineapples. Since they are widely available in Hawaii, it's quite obvious that you'll find many desserts made with them. Another variety of tart you'll come across in this state is the one made with coconut.
4. Apple tarts
Prepared with slices of fresh apple, these tarts are flavored with cinnamon. Nutmeg and raisins are also used in the preparation of apple tarts. You can soak the raisins for several hours in a shallow pan of rum. It will make them extra plump. You can then use them in addition to apples and nutmeg while making the apple tarts.
5. Mixed fruit tarts
Two or more fruits are used for making the mixed fruit tarts. Among the common ingredients found in these tarts are mixed berries. The pastry shell is filled with their slices and is garnished with a slice of fresh fruit on top once finished. The tart would also have some whipped cream, preserves, or any of the other homemade toppings.
There are several other tarts prepared using a variety of ingredients other than fruits. Among them are butter and eggs. Usually, the dough used for making the crust or pastry is kneaded with great care. This is done either with a rolling pin or by hand.